Comeragh CC youth riders, Conor Coleman and Ciaran O'Sullivan, who are both under 16, have been selected to ride on Irish and Munster teams respectively in an upcoming week-long series of events in France in May.
Next month they'll both be in France partaking in a number of training spins, riding in 2 sportives, 2 days on the track and topping off the week with a race against some of the top under 16 riders from that region of France.
On hearing the news of his selection an understandably excited Conor reacted by saying: he was "so excited"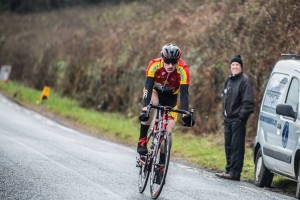 While an equally delighted Ciaran, who won the recent under 16 race in Dungarvan reacted coolly saying: he was "Super Chuffed"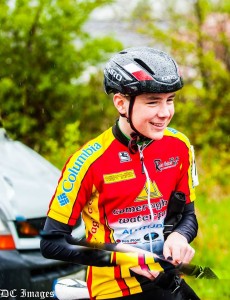 These two lads have and continue to put in Trojan work in their training and their selection for this trip is just deserves for them.
Whatever else they may do in the future, after this week away, at least they'll be able to gloat that they've "raced on the continent" They'll be amongst distinguished company with that one!
We wish them all the best for their week away.
Pictures courtesy of John Coleman.