For the next number of weeks (weather permitting) Comeragh CC will hold sessions of training and racing on Wednesday evenings from 7 to 8pm in the car park of Butlerstown Retail Park, (where Harvey Norman is situated, see map at end of page) . The training and racing will be held for 9 to 16yr olds while we will also have a mini obstacle course set up for 4 to 8yr olds. This is open to members of Comeragh CC and their children. The training will cover a number of aspects of cycling including bike handling and etiquette.
This is the second year Comeragh CC has ran this training and all the underage riders certainly gained good experience from last years sessions. The businesses in the retail park will be closed by this time each evening and the area will be cordoned off to traffic ensuring as safe an environment as possible.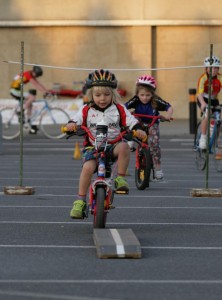 Hope to see as many of ye there as possible.
Some pictures from last year;