While our premier lads are about to take on the Rás from tomorrow on, our underage lads have been bringing home some cracking results lately and that trend continued today at the Underage Deenside Cup in Castlecomber Co. Kilkenny today.
Sign on for the lads was at the beautiful Castlecomber Discovery Park on a lovely bright morning. The races set off just on midday with Comeragh CC represented in all 3 races. Jamie Merriman in the under 12 race, Luke Griffin & Steven Crowley under 14 and Tomas Walsh, Evan Cullen, Brandon Walsh, Aaron Dillon & Conor Coleman in the under 16 race.
In the under 12 race Jamie suffered a mechanical on the final run to the line and was awarded 8th spot.
Under 14 and Luke Griffin earned himself a cracking second spot with Steven Crowley hot on his heels in 3rd spot.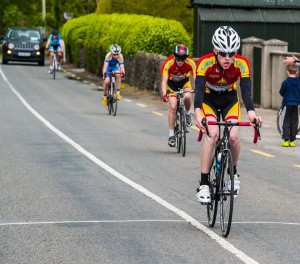 The sprint for the line under 16 saw Conor Coleman and Tomas Walsh in the thick of it, Conor fought hard for second spot with barely a wheel's width in it at the line and Tomas right in there too to secure 4th spot.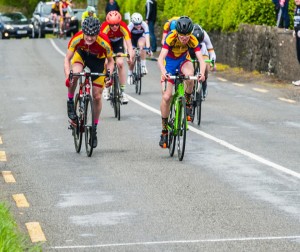 The prize giving:
Well done lads!!
Big thanks to John Coleman for the great pictures.