Saturday July 2nd saw Slaney Cycling Club hold their youth races on the Davidstown course in County Wexford. Comeragh CC's Youth Academy racers had a big contingent in attendance with three taking to the line in the Under 12 race, Hayden Power, Jamie Merriman and Darragh Kelly who was taking part in only his second race. In the Under 16 race Ciaran O'Sullivan, Conor Coleman, Aaron Dillon, Evan Cullen and Tomas Walsh took to the course while Luke Griffin was the sole representative in the Under 14 race.
The under 12's would do one lap of the 8 kilometer course and by the end the bunch was slightly strung out Darragh was just outside the prizes however Hayden who was just on his wheel bagged himself a fantastic first un-placed under 11 medal. Seen here on the way home with his dad, Ciaran and Darragh in the customary selfie. No fine this time though thankfully.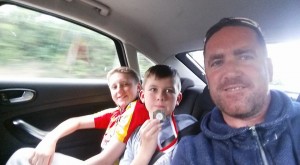 In the under 14 race the riders had 3 laps to do and a few attacks were attempted but nothing managed to stick. At the line there was a bunch sprint. Two riders managed a gap of a few bike lengths with only millimetres separating them at the line. Luke managed to earn himself a fine 6th place. Well done to Luke who's showing good form of late.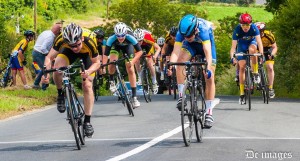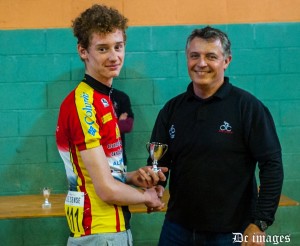 Undoubtedly the ride of the day came from Comeragh CC's Tomas Walsh who rode a fantastic race and claimed a clear victory in the under 16 race which covered 5 laps of the course. Tomas who's been going well all year, really stepped up the efforts in the last few weeks and one felt the writing was on the wall for a win before too long, and boy did he do it in some style. Shortly after the bunch passed the finish line for the penultimate time Tomas broke away on his own, gained a gap and pushed it out. By the time he crossed the line for the bell Tomas had pushed the gap out to in excess of 30 seconds but didn't let up. His team-mates in the bunch, did a cracking hours racing all but controlling the pace and blocking where they could any attempts to chase Tomas down. One rider, Archie Ryan from Kanturk did manage to get free from the bunch but never threatened to completely close the gap on Tomas.
At the finish line Tomas had going on a full minute to spare for an very popular victory. All of us in Comeragh CC are super delighted for Tomas and the rest of the team.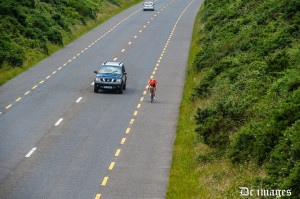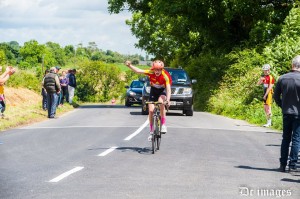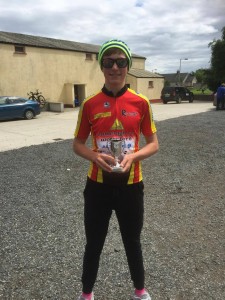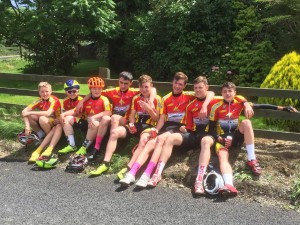 Pics thanks to John Coleman.