Last, but by no means least, of our junior rider profiles for this years Eurocycles-Eurobaby Junior Tour is Steven Crowley. Steven took a bit of a break from the bike at the start of this year and so could possibly be considered a late addition to the squad, but he comes in fresh! Steven's palmares from his underage years speak for themselves, with his crowning achievement being the under 16 Munster title last year.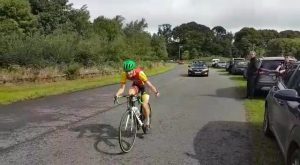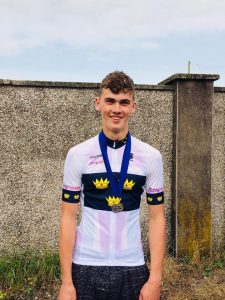 When Steven started his Junior/A3 campaign of racing he certainly hit the ground running, (figuratively speaking!) going on the offensive from the gun and scoring his first Cycling Ireland point with a 10th place in the Sliabh Luachra CC Junior race. We fear not for Steven heading into this Junior tour that's for sure.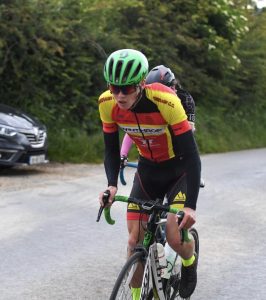 Bio; I Joined Comeragh CC in 2014 after taking up cycling the year before, however it was a year later before I began taking cycling more seriously and started racing.   After travelling to Clare in 2017 to watch the juniors from our club, I knew this was what I wanted to do when I reached the age group. My best achievements so far are riding with the Irish team in France in 2016, which gave me great experience racing teams from different countries. Another achievement was winning the Munster Road Race Championships in 2018. I am hoping with the experience from my achievements above with the help of Errigal International 3-day will set me up for a good week of racing in Clare.
Q1; What is your Favourite Irish race and why?
Errigal International 3 day, over the mountains in Donegal and the atmosphere created by the foreign spectators.
Q2; What is your favourite race on the professional calendar and why?
I don't have a specific favourite, and can't honestly say I've ever sat down and watched a race.
Q3; Who is your favourite current professional cyclist and why?
If I had to pick one it would be Sam Bennett since he is a local lad.
Q4; Who is your favourite retired professional cyclist and why?
Again if I had to pick one it would be another local Ciarán Power who trained with us when we were younger.
Q5; What is the last book you read?
The Great Gatsby, because I had to for Leaving Cert.
Q6; What is your favourite movie?
Star Wars
Q7; Any hobbies off the bike?
Running, Swimming and Soccer.
Q8; What are your expectations for the junior tour?
To enjoy it, to finish it and learn from it.