The first in our rider profile series for this years Eurocycles-Eurobaby Junior Tour is Niall Hogan. The eldest and the only second-year junior of our riders in this years tour, Niall started racing only last year as a first year junior and started off in the A4 ranks but quickly found he'd the skills required to succeed at the sharp end of things progressing to A3 before his first season was done.
Picking up in 2019 where he left off last year, Niall was quickly up the road in his first race this year in Carrick-on-Suir on St. Patricks Day.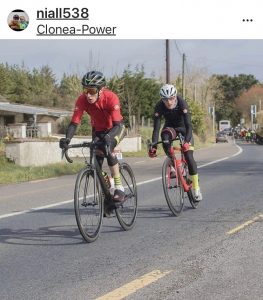 Things however may not have progressed for Niall as he would have wished, sustaining a few injuries after crashing out of the Kanturk 3-Day over the May Bank-Holiday weekend that curtailed his season a bit. Rearing to go once again though, Niall should be right at home on the Cat-1 climbs the lie before him next week in Co. Clare.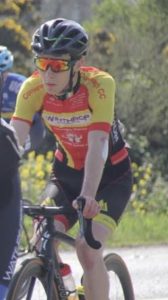 Bio; 
I joined Comeragh CC in early 2017 after a couple of years in the saddle learning about the sport. I grew to love cycling. I started racing the following year where to my surprise I finished in the lead bunch of the Des Hanlon memorial in my first race. I really enjoyed my first season racing where I learned a lot about myself and the sport. I'm really looking forward to testing myself against the best junior riders the world has to offer on the pothole laden roads of County Clare this July.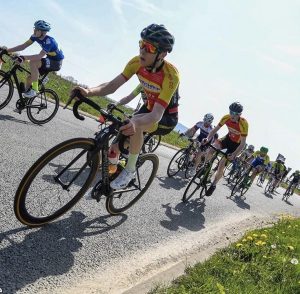 Q1; What is your favourite Irish race and why?
Probably the Gorey three day.It has a nice mixture of all terrains and lends itself to aggressive,fast racing.
Q2: What is your favourite race on the professional calendar and why?
The Giro d'Italia because the racing in the high mountains is so unpredictable and teams struggle to control it combined with the beautiful scenery and epic climbs like the Monte Zoncolan it makes for one of the most exciting grand tours of the year.
Q3; Who is your favourite current professional cyclist and why?
Richie Porte , he is a pure climber with an awful lot of experience in racing at the highest level despite all his bad luck over the years his attitude towards training and racing has always remained positive this, I think is a key feature in the mindset of an elite athlete and something that I admire greatly.
Q4; Who is your favourite  retired professional cyclist and why?
Alberto Contador,  one of only 7 riders in the history of the sport to win all three grand tours his climbing style and hunger for racing was brilliant to watch.
Q5; What is the last book you read?
The Tour According To G a funny read.
Q6; What is your favourite movie?
Saving Private Ryan
Q7; Any hobbies off the bike?
Walking and sometimes fishing.
Q8; What are your expectations for the Junior Tour?
It will be a long 6 days with a lot of hard fast racing hopefully we can take away a nice result and I'm really looking forward to the challenge.