Second up with his head on the block for a Rider-Profile feature is James O'Shea. In only his first year of racing, James has quickly settled into the racing scene taking to the start-line of the Gorey 3-Day in one of his first races.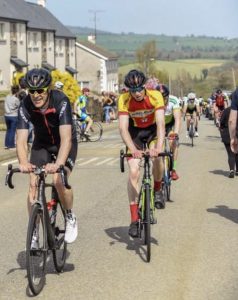 Like a duck to water James then started to find form with a 7th place at the Sliabh Luachra CC Junior race to earn his first ranking Cycling Ireland points, followed up by a 6th place in biblical conditions at the DeRonde Classic.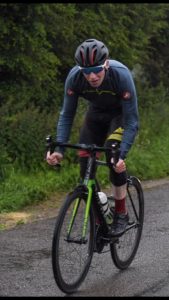 Consistent also throughout our Comeragh CC Summer League, James finished the 6-week series with a fantastic 5th place overall.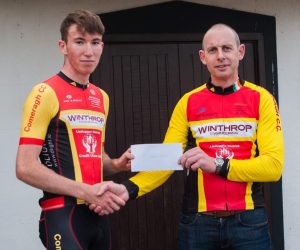 Climbing and sprinting alike, James seems as at home in the bunch as a rider years at racing. We're really looking forward to see how he takes to the roads of Co. Clare next week.
Bio;
I've always liked cycling but only started going out on the Youth Academy Saturday spins in 2017, before that I had done a few Duathalons and did quite well in them, most notably coming 1st junior in the Clonmel Duathalon (4 juniors entered). I had never done much serious training before this year as I didn't have any big races to train for. With this year being my first season racing, I'm really enjoying it and am looking forward to the Junior Tour and the other stage races. 
Q1; What is your favourite Irish race and why?
I enjoyed Des Hanlon, I think the course suited me and because it was my second ever race I was happy with how I placed.                                                                 
Q2: What is your favourite race on the professional calendar and why?
The Giro, its unpredictable and never fails to entertain.
Q3; Who is your favourite current professional cyclist and why?
Mathieu van der Poel, it seems like there's nothing he can't do.
Q4; Who is your favourite  retired professional cyclist and why?
Phil Giamon, the man is fond of a good cookie
Q5; What is the last book you read?
101 knock knock jokes
Q6; What is your favourite movie?
Moneyball
Q7; what kind of music you listen too?
Mainly the "Alive-O" soundtrack and christian rock
Q8; Any hobbies off the bike?
I do dabble in a bit of bike cleaning
Q9; What are your expectations for the Junior Tour?
Eat, sleep, lactic acid, repeat.