Ciarán Frisby's progression from underage to junior over the winter training period of 2018 showed possibly the greatest rate of improvement of our juniors this year. Although he struggled at times he still battled on and got himself to the point where he was ready for the rigours of Junior/A3 races. Living in Dungarvan, Ciarán's parents regularly brought him down the N25 to Waterford city to the Sunday morning meeting point for the club spin. While results may not have come his way just yet, he's been holding his own and his bunch positioning has improved bit by bit.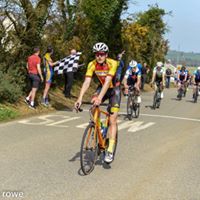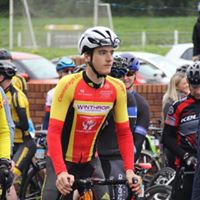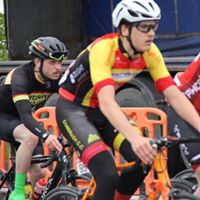 Bio;
I've been cycling since about 2013. I joined Comeragh CC in 2016 after riding with Dungarvan. I started racing the local kids league in Dungarvan it's safe to say I was hooked from the moment I started. This year I just hope to stay upright and maybe get a victory royale somewhere along the way, but it's mainly just to be able to finish the Junior Tour.
Q1. What is your favourite Irish race and why?
Gorey 3 day,  its really well organised and just a good race in general
Q1. What is your favourite Irish race and why?
Milan San Remo its just a good race and really unpredictable in what'll happen for the finish.
Q3. Who is your favourite current professional cyclist and why?
Peter Sagan can't really compete with a 3 time world champion.
Q4. Who is your favourite retired professional cyclist and why?
Phil Gaimon he (still) goes up hill quickly and does good things with the no kids hungry
Q5. What was the last book you read?
Probably something in school .
Q6. What is your favourite movie?
Shawshank redemption
Q7. What kind of music do you listen to?
It's quite varied but mostly rock/punk rock
Q8. Any hobbies off the bike?
Memes
Q9. What are your expectations for the junior tour? 
Finishing is the first priority but hoping to get up there will be good as well