Over the weekend of April 1st and 2nd of April Comeragh CC riders were spread far and wide once again. We had a good contingent of riders partaking in the Gas Networks Visit Nenagh Classic, our brightest of underage riders made the trip to Drogheda for the annual Rás na nÓG. And finally we had members amongst a local contingent of over 20 riders who made the trip to Belgium to take part in the Tour of Flanders Sportive on Saturday.
The Gas Networks Visit Nenagh Classic race report was this week written by Rhys Kenny;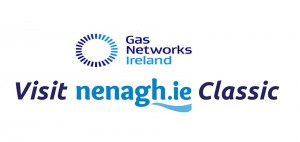 Comeragh was once again represented well this weekend, with 10 taking to the start line in the A3 Visit Nenagh Classic. With 120km of the worst roads Nenagh had to offer, it was bound to be tough . The early stages were relatively uneventful, though Tomás Walsh went up the road solo for around 10k. After fixing his own mechanical, Ciaran O'Sullivan chased back on to the bunch and then attacked with two others up the second of the day's major climbs. With Ciaran now caught with around 30k to go, focus was turned to the finish. With six already up the road, Jason Kenny attacked with two others 5k from the finish. He stayed away to win the sprint for 7th. Tom's Walsh later came 2nd in the bunch sprint for 10th , in a select group containing 5 other Comeragh riders. Well done to all, on another great day for the club.

At this years Rás na nÓg hosted by Drogheda Wheelers, Comeragh CC's representation was in the shape of Luke Griffin, Steven Crowley, Miceal Hayes and Brandon Walsh. The standard over the weekend was very high with agerags speeds to match all 4 lads rode very well and returned home safe 'n' sound after making a very good account of themselves.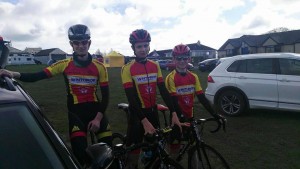 The Drogheda Wheelers club also hosted a series of senior races over the weekend, Noel O'Dwyer scored himself a great 7th place in the A2 race.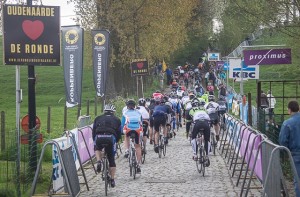 One of the monuments of the pro-cycling season has to be the Tour of Flanders and although we didn't have any club members competing in Sundays race, well not this year anyway, we did have  representation in Saturday's curtain-raiser, the Tour if Flanders sportive which covers the same course, cobbles and all, with a number of options distance wise, right up to the 240km route. Serious chapeau to those who completed this gruelling challenge. Hope the bodies weren't too sore today.