Apart from the intense training our young riders have put in over the months gone by, there's also a huge amount of work that goes on, behind the scenes, as it were. Vital in the running of any such event like the junior tour are the support crew. Here they are;
Ciarán Power -Team Manager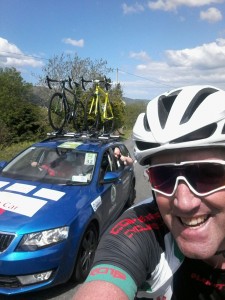 The year after Stephen Roche won the Tour De France I took up cycling and joined Comeragh Cycling Club at the tender age of 11 when my neighbour and friend Derek Kiely got a racing bike. I am a Former professional cyclist, Two time Olympian, Two time Rás winner and Former National Criterium Champion. I rode the Junior Tour when I was age 16/17 and was part of the Irish Team that won the tour in 1993/94 with Ken Tobin and Aidan Duff.  Alongside my club mate Colm Dillon I will manage one of our two teams in this year's event, I am very proud to be part of such a great club that we can have two teams of Junior riders in this year's event, they are a fantastic group of kids. I will be working alongside my brother Cian who is the mechanic and my sister Sinead who is logistics and driver and my young lad Hayden who just won his first Munster cycling medal U12, he is chief bike washer for the week and will get to see what he has to look forward to in 6 year's time. I hope to be able to bring much experience to the table and I am really looking forward to the week.
Colm Dillon -Team Manager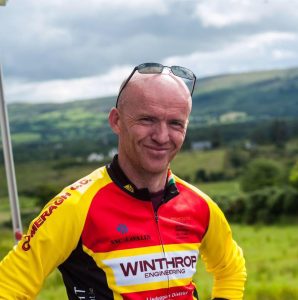 I dipped my toe briefly into the racing scene as a teenager when Kelly & Roche were in their prime, then took a 20-something year break from sport altogether until the mid-life crisis took hold as the dreaded 40th birthday loomed. I re-found my love of cycling in 2013 and joined Comeraghcc in March of that year with David O'Brien's leisure group. I Started racing again in 2014 in the A4 category, encountered a number of mishaps along the way but was determined to make the jump to A3 which he achieved at the Kanturk 3-Day in 2016. With so much time and effort dedicated to cycling it was little wonder that it would rub off on the youngest in the Dillon household, Aaron, who rides in this year's Junior tour. "Seeing and helping this group of young men graduate through our youth-academy and onto junior level and achieve some fantastic results along the way he's given me a whole new fondness for a sport I always loved. What has given me the greatest buzz of all is lining up at the start of the A3/junior races this year with my own son and what has to be said, are a really great bunch of lads, one and all. I know the junior tour will be the toughest sporting challenge so far of their young lives but I'm sure they're up for it and indeed it's a challenge they'll relish, one and all. Personally, and with a small bit of trepidation perhaps, I'm looking forward to witnessing their exploits close up."
CIAN POWER – MECHANIC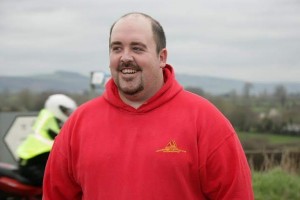 Cian has been a member of Comeraghcc since he took the training wheels off his bike, he loves cycling and has participated in numerous leisure and charity events around Ireland, he is a member of a local group called "Team Skelly" who have raised thousands for local charities. He has worked for the last four years as a bike mechanic and salesman for Cyclesports in Dungarvan. This will be his 4th time doing team support for such a big event as he previously covered the Ras for 3 Comeragh teams.
JOHN HAMMOND – MASSEUSE (The leg doctor)
John is a 58 year old retired Garda, he has been involved in cycling for over 20 years now travelling with various Irish teams as a massage therapist, he has rubbed the legs of many top Irish cyclists helping them to victory in many races and we are grateful to have him on board with the Comeraghcc team for the 2017 Junior Tour. Besides massaging, Johns other hobbies are photography and motorcycling, having done motorbike marshalling for many major Irish events including the Ras.
Sinead Power – Logistics and Driver
Sinead is our current Club Secretary and has been involved in the club for 29 years now since her brother Ciaran took up cycling at the tender age of 11. Sinead deals with all the club administration work from registering the club and all the riders, to race entries, accommodation, insurance claims etc. She is very much involved with the underage section of the club and travels most weekends to do team support for the riders. Besides Comeragh CC she is also the Chairperson of the Sean Kelly Tour of Waterford something she is very proud of as she has been involved in the organising committee since day one. With regards to the Junior Tour she says " I will be like a proud Irish mammy at the start line in Ennis on July 11th, I have seen these kids grow so much over the last number of years but more so in the last 12 months, they are a great group of kids who try so hard and they have achieved so much this year to date, I know each and every one will do themselves and the club proud over the week long event".