Sunday August 7th saw the hosting, by Fermoy Cycling Club of their Dan O'Donovan races with a full race event including underage and senior races with Comeragh CC represented in all bar the under 12 race .
The under 14 race was held over 2 laps of the 9km course Comeragh CC's sole representative in this event, Luke Griffin secured a very fine 6th place overall, in the bunch who were chasing the lone breakaway rider and winner, Tom Moriarity of Kanturk.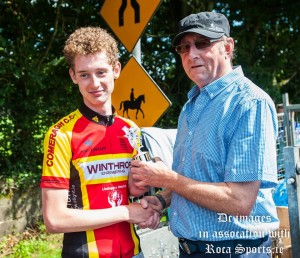 In the under 16 race Comeragh CC had it's, by now, seemingly usual strong representation. The under 16's were to cover 3 laps of the same 9km loop. At the start of the second lap Evan O'Donnell of Kanturk broke away and was followed shortly there-after by Comeragh's Aaron Dillon. By the time the race came to the line for the bell and the start of the final lap, O'Donnell had a sizeable gap established but Aaron in second spot had an equally sizeable opened up on the main bunch. These gaps would be maintained at the close of the race with Aaron earning for himself a career-best second spot. Super stuff kiddo!!  The remainder of the Comeragh riders played a blinder until the time came for the bunch sprint. Conor Coleman came home in 4th spot, Rhys Kenny 5th, Tomas Walsh 6th and Jason Kenny 8th. Cracking day at the office for the under 16 riders.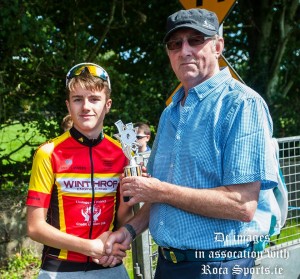 Also today Comeragh had representation in all 3 senior races. Although the A4 race was halted on more than one occasion. Paul Griffin made his presence felt only for it to be thwarted by the stalling of the event to allow, firstly the A1-2 race and later the A3-Junior race by.
In the A3-Junior race, top result for Comeragh CC was a great sprint from Martin O'Brien to be first across the line in the chasing bunch and secure a brilliant 4th spot on the day.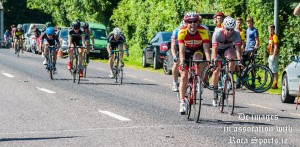 At the time of writing we're still to hear confirmation of Martin Cullinane's finishing position in the A1-2 race but he did out sprint all those who were in the main bunch with him.
Big thanks to John Coleman for the great pictures.