Comeragh CC youths took home a haul of three Munster Champion golds, two silver medals and two team prizes from the Annual Blarney CC hosted event on Sunday August 26th.
First up was Hannah Hayes who rounded out a great season, which also saw her take home 3 medals from the national championships, with gold in the girls under 12 race which comprised of one lap of the 9km course.
Jamie Merriman and Hayden Power put in solid performances in the under 14 boys race but were unfortunate not to place. Not to worry. They're day will come too.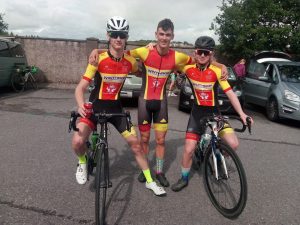 In the Under 16 boys race Steven Crowley, Micheál Hayes and Luke Griffin took to the start line for three laps of the circuit. Steven Crowley took home honours on the day with his biggest result to date, a winning margin of over a minute and a half at the line, a measure of the fantastic ride Steven put in.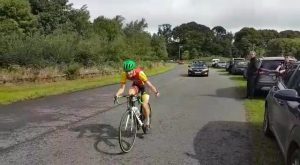 Team mate Micheál won the bunch sprint to take silver on the day with Luke also well up in the bunch to secure a fantastic team prize for three of our rising stars who'll step up to the junior ranks for 2019.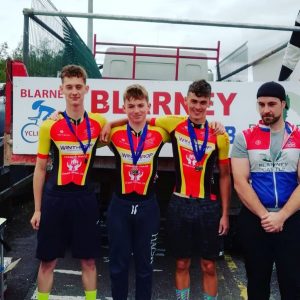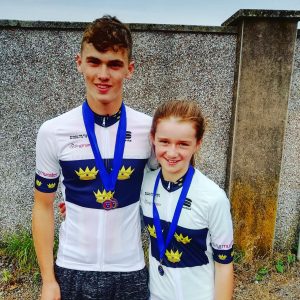 Also on the race card for the day was the small matter of the A1/A2/A3/Junior race along with a masters race and a non championship A4 race. Comeragh CC's representation on the day was in the shape of the juniors in the main race, The Kenny Twins, Jason and Rhys, and Tomás Walsh. 10 laps or just shy of 100km was in front of the riders to sort out who'd be Munster Champion for 2018. In the end, the junior title came down to barely the width of a tyre with Jason edging out Tomás for the winners jersey. Rhys finished the race to secure junior team prize for the lads too.