Comeragh CC's young guns enjoyed a successful weekend for the opening of their 2018 competitive campaign up and down the country.
Rás Maigh-EO;
Comeragh's underage riders made the journey to Westport for the annual Rás Maigh-EO youths 2-day. Steven Crowley secured a fantastic result with a 4th place overall for the weekend in the under 16 event.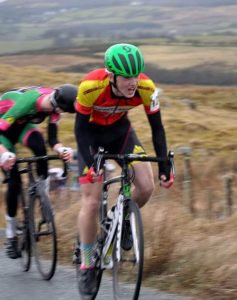 Comeragh CC had 2 representatives at Saturday's Ras Naomh Finian in Clonard Co. Meath. Brian Ennett in the A2 race and Tomás Walsh in the A3 Junior race. Both enjoyed success on the day. Brian won the bunch sprint for 2nd place after the win was taken by Dillon Corkery of Team Gerard-DHL.
Tomás earned an equally impressive 3rd spot in the Junior race to open his 2018 account.
Rás Luimni;
Sunday saw the running of Limerick CC's Rás Luimni. Comeragh CC was represented in all 3 races on the day, Brian Ennett was the sole representative in the combined A1/A2 race, we had 7 riders in the A3/Junior race and new club member Conor Colbert, again the sole representative in the A4 race.
In the A3/Junior race a breakaway about mid-way through the race would prove to be the decisive move of the day. Jason Kenny and Tomás Walsh both managed to make the split. Athough Jason would fade in the closing stages of the race he still put in a stellar shift to be proud of. Tomás was once again in the prizes earning himself a fine 4th place and securing top spot in the Cycling Ireland Junior rankings for this opening weekend.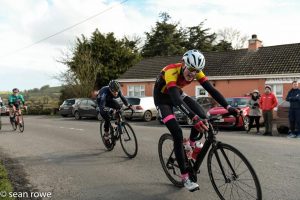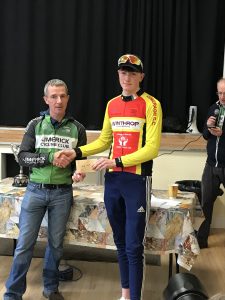 Also in the A3/Junior event was another new Comeragh CC member, Martin O'Byrne. Competing in his first A3 event, Martin finished just outside the top 10.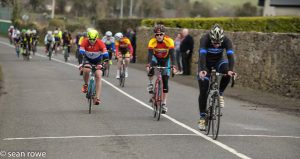 Well Done all.
Photos thanks to Sean Rowe.