Perhaps in the heading for this weeks race the Summer could have been put in inverted commas as the rain fell for the duration of the event. Understandably the attendance was lower than previous weeks due to the inclement weather which, with the handicapped time gaps being the same, meant each of the groups had to work that little bit harder to close the gaps in front of them.
Clearly the 'Men of the Rás' have recovered well with the top three spots this week being taken by them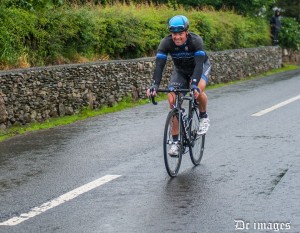 Comeragh CC's under 16 riders Thomas Walsh and Aaron Dillon take 6th and  7th spots.
Thanks once again to John Coleman for the pictures.
| Name | Club | Time | Position |
| --- | --- | --- | --- |
| Robin Kelly | WRC | | 1st |
| Martin Cullinane | Comeragh CC | | 2nd |
| Noel O'Dwyer | Comeragh CC | | 3rd |
| Ciaran O'Sullivan | Comeragh CC | | 4th |
| Kieth Barry | Carrick Panduit | | 5th |
| Thomas Walsh | Comeragh CC | | 6th |
| Aaron Dillon | Comeragh CC | | 7th |
| Jason Kenny | Comeragh CC | | 8th |