The weather gods were certainly shining around the Carroll's Cross area of county Waterford on Tuesday evening May 24th as the second of this years league races took place. While the big dogs of the region are battling away in the Kerry region in this years Rás, us mere mortals could have been forgiven for thinking that anyone could be in with a shout.
As last week the  four groups set off with the same assigned handicapped times but unlike week one when the A3 bunch caught the A4's, leisure & U16's late on in the last lap and the A1's and A2's ran out of road and fell short of catching the combined finishing bunch, this week the A1/2 bunch combined with the A3's early on and caught the fastest of the A4's and under 16's with a full lap to go.
The clear winner at the end was Carrick Wheelers Sean Hahessy after a solo run from late in the final lap.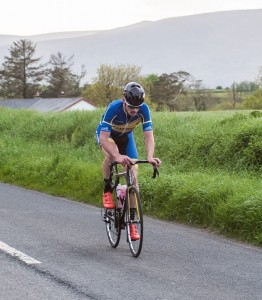 Hugh Mulhearne of the same club followed not too far behind also on his own.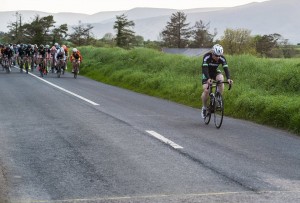 This left a big bunch of remaining riders to battle it out for the remaining spots with our own Martin O'Brien taking the sprint to round out the nights podium.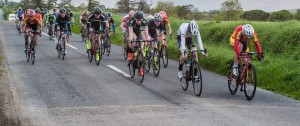 Big thanks once again to all who raced and who helped out and thanks to John Coleman for the pictures.
RESULTS:
| Name | Club | Time | Position |
| --- | --- | --- | --- |
| Sean Hahessy | Carrick A1 | | 1st |
| Hugh Mulhearne | Carrick A2 | | 2nd |
| Martin O'Brien | Comeragh A3 | | 3rd |
| Aaron Kearney | NRPT-Magnet.ie Jnr. | | 4th |
| Cathal Purcell | Carrick Jnr. | | 5th |
| Sean Keating | WRC. A3 | | 6th |
| Tomas Walsh | Comeragh U16 | | 7th |
| Ger Hickey | Carrick A4 | | 8th |
| Michael McGrath | Comeragh A3 | | 9th |
| Brian Cullen | Comeragh A4 | | 10th |