The last race of this years Comeragh CC summer league took place once again in lovely dry conditions and with all to play for in terms of overall standing, an exciting hours racing was all but guaranteed. When it became apparent at start that the overall leader going into the last weeks race, Conor Hennebry, wasn't on the start line, the battle for top overall honours would be between the next two protagonists on the leader board, Comeragh CC's Martin O'Brien and Waterford Racing Club's Sean Keating.
Would team tactics play their part?
What it came down to was whoever out of the two lads to cross the line first, provided they were in the points, would win the overall prize in this years league. And as Martin and Sean both set off in the A3 bunch, they would be guaranteed to be watching each other for the hour.
By the end of the first lap the A1's A2's and A3's were together and would catch the A4 bunch shortly thereafter. A brief encounter with a young bullock just past the five-cross-roads brought a temporary cease-fire to proceedings, only in Ireland, eh? and then we were off again. A few surges and attacks took place but nothing stuck. And so it would be down to the final sprint with both Comeragh CC and Waterford Racing Club all too aware of what was at stake.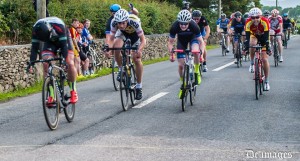 Comeragh's Martin Cullinane would head the lead-out with Martin O'Brien on his wheel and Sean Keating right there on O'Brien's wheel. Martin O'Brien would later lament getting his head in the wind just that little bit too early and as you can see from John Coleman's picture above Martin Cullinane would cross the line first to win what was, believe it or not, his first ever Comeragh league race win, followed closely by Donal OCionnfhaolaidh. But the result that counted on the night was Sean Keating making it across the Line before Martin O'Brien.
And so it would be that Waterford Racing Club's Sean Keating would take the Pro-Floor sponsored yellow jersey as overall winner for 2016. Well done Sean.
Comeragh CC's Ciaran O'Sullivan would take first prize and yellow jersey, again Pro-Floor sponsored, for the under 16's.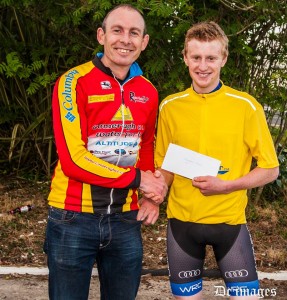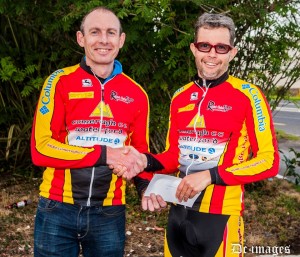 Third place, Martin Cullinane and fourth place Conor Hennebry weren't present for prize giving.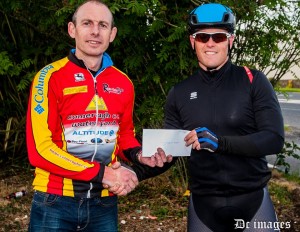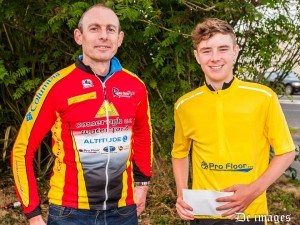 Kieran Cahill who was 7th overall and Sean Hassey who was 9th were also not present at the prize giving.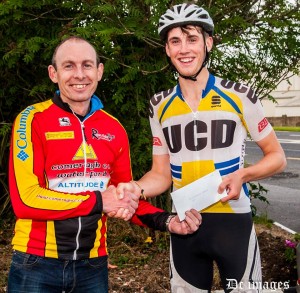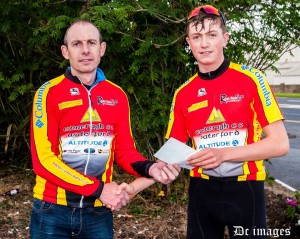 Comeragh CC would like to thank all those who supported our 2016 Summer League. To our Volunteers who drove lead cars and marshalled corners to make it a very safe and successful league, thank you and to our Jersey Sponsor, Derek Nolan of "Profloor" specialists. Big thanks to John Coleman for the pictures that were not only of great use to feature here on comeraghcc.ie but also essential for determining the finishing positions each night.
Week 7 Results;
1                     Martin Cullinane
2                     Donal OCionnfhaolaidh
3                     Sean Keating
4                     Martin O'Brien
5                     Robin Kelly
6                     Mark Flavin
7                     Enda Walsh
8                     Brian Cullen
9                     Kieran Merriman
10                 Thomas Walsh
Overall results:
1                     Sean Keating
2                     Martin O'Brien
3                     Martin cullinane
4                     Conor Henebry
5                     Robin Kelly
6                     Ciaran O'Sullivan
7                     Kieran Cahill
8                     Donal O'Cionnfhaolaidh
9                     Sean Hassey
10                 Thomas walsh