Here in the second of a two-part article we profile some of our very kind sponsors without whom entry to the Rás wouldn't happen,
EIRGEN

EirGen Pharma is a Waterford based Company who over the last number of years has grown from strength to strength and we are thrilled to have them on board. They are a world-leader in the development, registration, pharmaceutical contract manufacturing and supply of high-potency pharmaceutical products to global markets. They partner with top pharmaceutical companies, using state-of-the-art high containment facilities to develop and supply life-saving medicines all over the world and are very passionate about what they do. The Comeragh Team would like to thank Patsy Carney and his team at Eirgen for their support.
QI SCIENTIFIC

Q1 Scientific is another of our Waterford based sponsors. It was established to provide a world-class Stability Storage facility that services the Pharmaceutical, Medical Device and Life Sciences industries. It is the first company in Ireland to specialise in the provision of a Stability Storage and Sample management service that meets the highest-international standards, as required for such highly-regulated industries. According to CEO, Louise Grubb,
Their aim at Q1 Scientific has been to provide an outsourcing option for the provision of environmentally-controlled storage services for the Pharmaceutical, Medical Devices and Bio-Sciences industries in Ireland. Their purpose-built facility in Waterford offers clients from across the Life Sciences sector with state-of-the-art stability storage that far exceeds the strict international registration standards demanded by the production of pharmaceutical and medical devices. They are a growing business and are swiftly becoming a world-leader in global stability storage solutions."
MEAN BEAN COFFEE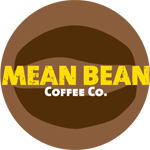 Mean Bean Coffee co was established in 2013 by Eoin McGrath . With 4 years experience in coffee sales and development behind him Eoin set out his goal to create his own brand of coffee and so mean bean coffee co was created . Having spent 2 months with roaster to develop his signature blends which are hand-roasted in Ireland. Mean Bean coffee will fuel the coffee lovers on Team Comeragh for the 8 day gruelling race and we are very thankful to have them on board.
HUTCHINSON AUCTIONEERS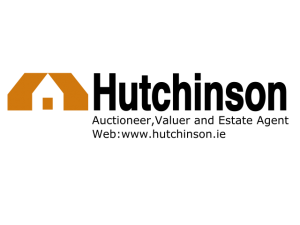 Established in Waterford City in 1798, Hutchinson Auctioneers and Estate Agents specialise in Residential, Commercial, Sales, Letting, Valuations and Apartment Block Management. Their expertise has always been in Residential & Commercial Property Sales and our Residential Lettings department is second to none in securing quality tenants. The office is based on the Mall in Waterford and is run by Club member Timmy Hutchinson Junior. Timmy is no stranger to racing and it is great to have Timmy and his business partnered with Comeraghcc for the Ras.