Here in the first of a two-part article we profile some of our very kind sponsors without whom entry to the Rás wouldn't happen,
FULL OF BEANS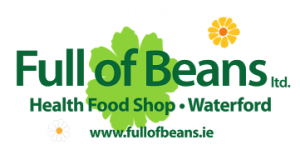 Full of Beans, Health Food Shops are an independent, family owned business. Barry and Robert Coffey who have long been associated with Comeraghcc have come on board as one of our main sponsors for the Ras 2016 and we are very grateful for their generousity.  They have two shops in Waterford City and their mission is to care and provide everything you need for your health and well-being.They are very proud of the heritage of the business and endeavour to maintain the reputation and ethos of Full of Beans. They have worked hard to grow the business as  have a personal interest in the holistic approach to health and care very passionately about good quality supplements and organic natural products.
They are dedicated to serving the needs of their customers on healthy living; discerning the differences in ingredients and knowing which supplements are assimilated best. Their staff are trained and knowledgeable and talk customers to call in and talk to them. At Full of Beans they have carefully chosen their stock so that it reflects their beliefs in good quality, highly absorbable, chemical free products. Their aim is to meet customers' needs, to provide an efficient customer service, to offer great choice of products and to stay at the forefront of the changing face of the complementary health and beauty industry.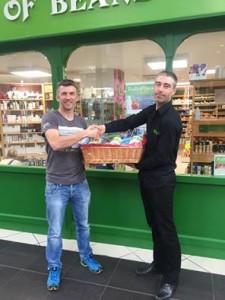 CHIA BIA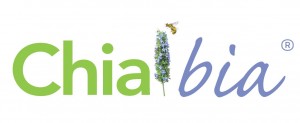 Comeraghcc are thrilled to have Chia Bia on board as one of our other main sponsors for Ras 2016, without their kind generousity it would not have been possible to participate in the race. Chia Bia started in 2009 by co-founders Barrie Rogers and Ray Owens.  Barrie discovered the power of chia seeds when he suffered a back injury while on holiday in America. The seeds were recommended to him as they were known for their anti-inflammatory properties and Barrie experienced first hand the health benefits of chia.
On coming home to Ireland and hearing the great reports back about the health benefits people were noticing from using the chia seeds, Barrie went in search of the best way to bring chia to Europe at a reasonable price so that more people could gain from it's health benefits. This is when Chia Bia was born.
There's now a large team of people working at Chia Bia in Tramore, Co. Waterford which is a beautiful little seaside town in the sunny south east of Ireland. While Chia Bia started by offering Whole and Milled Seed to the health food shops in Ireland, we now have an extensive range of products all containing chia and our products are available in supermarkets, health shops and speciality stores across Ireland, the UK and as far a field as Japan & South Africa!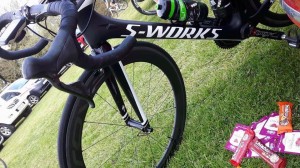 IVEAGH  FITNESS CLUB

Another of our sponsors is Iveagh Fitness Club which is based in Dublin, Jon Griffin and his team at Iveagh Fitness Club,  understand that every member has a different reason for joining. Some members join to change their lifestyle, their physique or their general health, whilst others have more radical ambitions and goals. Whatever your reason, it is important to them to find out your specific needs and help you achieve your goals. They believe in helping you make changes that last – making healthy and balanced lifestyle changes that are sustainable.
Their expert team of fitness professionals are dedicated to providing you with education, support, fun, encouragement and variety. Their club is designed to be a place you want to go to rather than a place you have to go to! Team Comeragh would like to thank Jon and all at Iveagh Fitness Club for their support for Ras 2016.