A3/Junior Race, 80km
Ronan Tuomey (Cork Giant)
Conor Coleman (Comeragh CC)
Jason Kenny (Comeragh CC)
Aaron Dillon (Comeragh CC)
Rhys Kenny (Comeragh CC)
At the De Ronde Classic in Minane Bridge Co. Cork today Comeragh CC was represented only in the A3/Junior race, however we had all 8 of our junior riders in what was their last race before the junior tour starts on Tuesday week, along with another 4 senior riders. Notable amongst the 4 senior starters was Luke O'Donovan who took to the start line of an open race for the first time since he was a junior rider 2015.
The race was 80km in length but with over 1300km of climbing in total, it was going to suit the young juniors definitely.
The KOM prime on the first lap was taken by Comeragh CC's recent Coachford Classic winner Ciaran O'Sullivan. The breaks of the day formed soon after and Comeragh CC was well represented with Ciaran, Conor, Aaron, Jason, Rhys and Tomas all there or thereabouts.
When crossing the finish line with one lap to go Conor Coleman had broken away with the eventual race winner,  Cork-Giant's Ronan Tuomey and opened a gap of over a minute to the the remainder of the lads. Conor would finish in a fantastic second spot,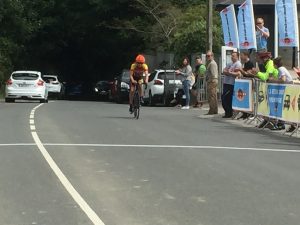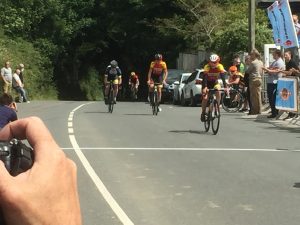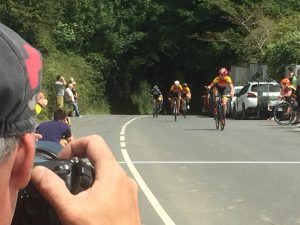 Jason Kenny was third, Aaron Dillon 4th, Rhys Kenny 5th with Paudie Walsh closing the gap to the breakaway in a super solo ride to get 7th place and earn the point he needed to get his upgrade to A2.
Super well done all. The form is coming good right in time for the Junior Tour