On a day when Comeragh CC featured strongly on the results sheet, Brian Ennett's 2nd place in the A3 race, which gives him a well earned upgrade to an A2 licence, perhaps shone out.
Fine racing weather, which was in complete contrast to the 2016 hosting of the Silver Pail GP which had to be cancelled due to a flooded course, greeted the big numbers who showed up to compete this years event. The underage racing kicked off at 10.30am with Comeragh CC represented in all 3 underage events.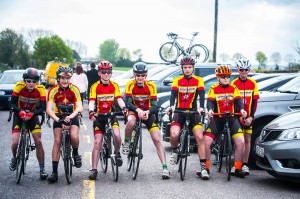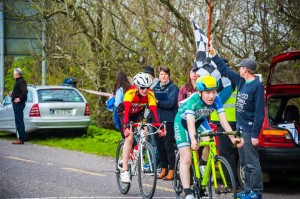 Hayden Power would once again earn himself a fine 2nd place in the under 12 race, the win is only around the corner.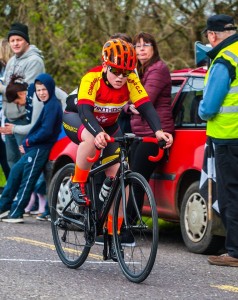 In the under 14 race, our sole-representative Jamie Merriman once again put in  a stellar performance. Well done Jamie, getting stronger every week!
Top result for us in the under 16 race today went to Steven Crowley who came home to claim the prize for the first under 15 rider home.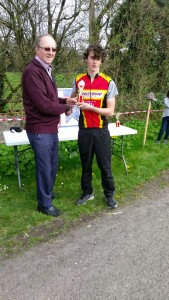 For the senior races today, it seemed only fitting that the man of the hour, Brian Ennett put his twist on how the days events unfolded;
Today in Fermoy 7 Juniors and 5 Seniors lined out for the A3 race while Martin Cullinane was the sole Comeragh man in the A1/A2 race.
The A3 race started quickly with attacks off the front from the gun, but with the bunch behind reeling in the attacks each time. Comeragh riders Jason & Rhys Kenny, Tomas Walsh and David Howell were all very active throughout.
By the time the last lap came around the bunch had realised that a bunch sprint was the most likely outcome, this was not to be the case as a Limerick rider managed to get away near the end and hold off the bunch for the win. However, there were still prizes and points on the line, And Brian Ennett sprinted in for Second place to take the bunch sprint with Tomas Walsh also taking Seventh place.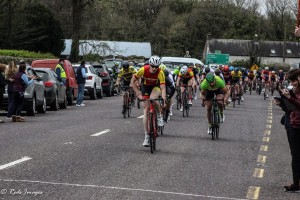 Excellent riding once again from all our Juniors and Brian is now upgraded to A2.
In the A1/2 race a group of about 20 riders would contest the finish with Martin Cullinane getting fourth place in the sprint.  All the more impressive considering it was his first race this year. That dodgy rear brake must have helped Martin!!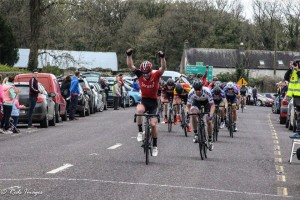 Well done to all who competed today and a special thanks to Sinead Power for her help and to John Coleman and Ian Redmond for the pictures.
On another note, Damien Vereker won round 3 of Paracycling Ireland Invacare TT League in Moate with a new PB, accompanied by Dermot Radford yesterday also.