After many months and years of wrangling, planning, brown envelopes and side-deals, it has been confirmed that the long awaited regional veledrome will be built in the Waterford sea-side resort of Tramore.
On a site that has long been dubbed; The Dump Car-park, the new all-seated indoor stadium will be built. Funding for the project was secured through various flag days and sponsored bring & buy sales that took place over the last 25 years, along with a generous donation secured by a nameless Tramore resident from an anonymous multi-millionaire from possibly outside the EU.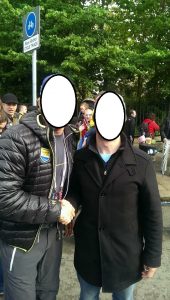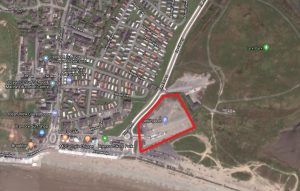 The arena will feature an Class 1, 250m Olympic and World Championship- spec indoor track, along with all the necessary support structures and facilities.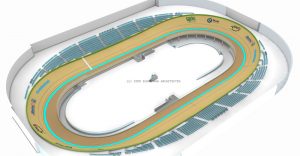 Though the political avenue was initially explored in an effort to secure funding, it was soon clear that alternative approach would have to be taken.
A further note to the news emerged also in that as per domestic sports club rules, Comeragh CC, being the rights and name-holders of the new venture, would in fact now become a professional outfit. With construction due to commence in 12 months time, and construction time of a further 12 months. Comeragh Cycling Club will then become Comeragh Pro-Cycling for the 2020 season and beyond.
The velodrome will only provide access to single-speed, fixed-gear bicycles without brakes. The facility is planned to provide rentals, education clinics and racing events throughout the year.
When the venue does finally open, one thing that will set it aside from all other Veledromes will be the direction of the racing. Following on from an idea first thought up of some 13 years ago, the events in Tramore will run around the track in a clock-wise direction.
When asked for his reaction to the news, one local politician commented; "Sure if this cycling-lark doesn't take off, we can always fill it with water, give the locals somewhere else to swim."
Further news will be released in due course.