After months of preparation, training and planning, the 2017 Scott Junior Tour is finally upon us. The 8 Comeragh CC Juniors; Jason & Rhys Kenny, Tomás Walsh, Ronan Charters, Evan Cullen, Aaron Dillon, Conor Coleman, Ciaran O'Sullivan along with our 2 guest riders, Fergal Murphy and Jair Kelly are about to take on a momentous 6 days of racing for an experience that hopefully they'll all enjoy and take from it some fantastic experience and some cherished memories.  Each of the lads are extremely grateful for the messages of encouragement and well-wishes they've received in the run up to this week.
The riders, the club and committee would like to extend our sincere thanks to all who helped the lads reach this milestone;
Firstly to all the cyclists who took part in our fundraising Copper Coast Sportive back in April.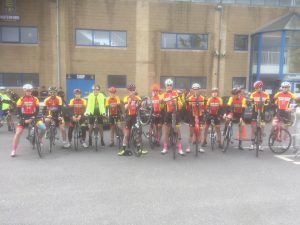 Secondly to those who purchased raffle tickets for our recent prize draw, and congratulations to the winners.
To all who turned up week after week to our summer league races, 8 cracking weeks racing it has to be said, and the final result coming down to the wire.
We'd also like to extend a huge thank you to our sponsors;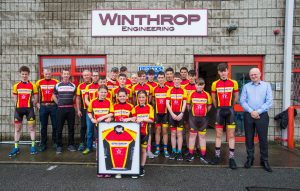 Website: http://winthrop.ie/
Email: info@waterford.winthrop.ie
Telephone: (051) 594 000
Winthrop Engineering are a large scale mechanical and electrical engineering firm, with a turnover of €200m, employing over 700 people in 2017. Winthrop Engineering provide expertise to large scale, complex projects in all sectors, nationally and internationally.
Our core business encompasses delivery of projects in the Data, Commercial, Pharma & Industrial sectors, providing Mechanical, Electrical, & Fire Protection services, and we specialise in Turnkey Data Centre Solutions, that are delivered faster, leaner & smarter.
Winthrop have a local office in Waterford, with additional offices nationally in Cork and Dublin, and also a London office.
For more info on the engineering services Winthrop Engineering provide, and info on numerous successful projects, follow the link above: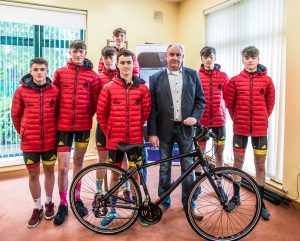 Website: https://www.lisduggancu.ie/
Email: info@lisduggancu.ie
Telephone: 051-355696
Established in 1963 at a public meeting in City Hall attended by 110 people, Waterford Credit Union is one of the largest in the country. We have over 30,000 members and 40 staff (full time, part time and voluntary). We also have two branches – one on Parnell Street in the city centre and one in Upper Grange near Tesco Ardkeen.

Website: http://www.dlight.ie/
Email: scrowley@dlight.ie
Telephone: +353 (0)51 393 464
Founded in 2007, Dlight Lighting has evolved into a global company that designs, engineers and produces lighting solutions with new sustainable LED collections for residential, retail, hospitality, museum and commercial applications.
Our strong values are transformed into successful business values while promoting the highest standards of entrepreneurship and quality of life. We use the phrase "Creating Atmospheres" as the brand standard that reflects Dlight's holistic approach to business, encompassing a deep commitment to responsible eco-friendly products, extensive research, energy saving technology, design aesthetics and altruism, while supporting diversity and goodwill in the local and global communities.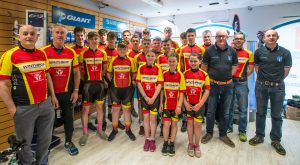 Website: http://www.altitude.ie/
Email: info@altitude.ie
Telephone: 051-870356
Altitude are a specialist bicycle and outdoor retailer located at Ballybricken in Waterford City
Established since 1989, their ethos is to supply top quality products at fair prices and provide the very best in customer service and support.
For all your cycling or outdoor requirements why not pop in and ask for Eamonn or Dave….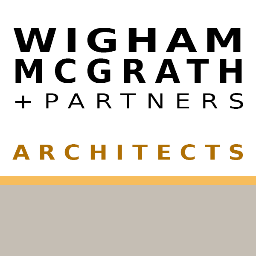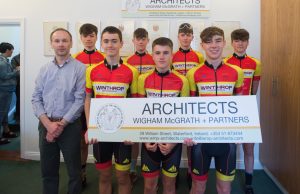 ebsite: http://www.wmp-architects.com/
Email: info@wmp-architects.com
Telephone: (051) 873 444
Wigham McGrath & Partners Ltd work locally, nationally and internationally providing architecture, interior design, master planning and project management services. We are a commercially aware practice committed to delivering outstanding design solutions that exceed the client's needs and requirements of our clients, that provide significant added value and that are socially and environmentally responsible. The practice was established in 2005.
Wigham McGrath & Partners Ltd has a long held reputation for excellence and is involved in a wide range of projects, principally in the areas of residential, commercial, conservation and leisure sectors.
Our collective knowledge, skills and experience allow us to continuously seek improvements in the design services we offer and to seek innovative solutions in line with our clients' expectations. We believe that it's all about you, the client, and making a project that is tailor made to your needs.
Wigham McGrath & Partners Ltd is registered with the Royal Institue of the Architects of Ireland (RIAI) & Chartered Institute of Architectural Technologists (CIAT).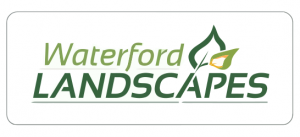 Website:https://www.facebook.com/pg/waterfordlandscapes/about/?ref=page_internal
Email: waterfordlandscapes@gmail.com
Telephone: 086 0824812
Providing professional landscaping service across the south-east region.
Waterford Landscapes was established in 2011 by David and Howell. Based in Passage East, Co. Waterford, we provide a wide range of professional landscaping services including but not limited to, hedge/grass cutting, tree and shrub planting, bark mulch and gravel, patios and fencing.
All works to a commercial or domestic scale in the the south-east region, in counties Waterford, Wexford, Killkenny, and south Tipperary. A large percentage of our work is maintenance to hotel grounds, retail parks, housing estates, large and small private gardens.

Website: http://www.fullofbeans.ie
Email: georgescourt@fullofbeans.ie
Telephone: 051 843653
Full of Beans, Health Food Shops are an independent, family owned business. We have two shops in Waterford City and our mission is to care and provide everything you need for your health and well-being.
We are very proud of the heritage of the business,  and endeavour to maintain the reputation and ethos of Full of Beans. We have worked hard to grow the business as we have a personal interest in the holistic approach to health and care very passionately about good quality supplements and organic natural products.
Contact us by email or phone – or if you prefer by dropping in to one of our shops – for advice and help about what is right for you.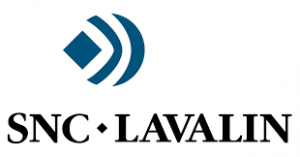 Website: http://www.snclavalin.com/en/
Founded in 1911, SNC-Lavalin is one of the leading engineering and construction groups in the world and a major player in the ownership of infrastructure. From offices in over 50 countries, SNC-Lavalin's employees are proud to build what matters. Our teams provide engineering, procurement construction, completions and commissioning services together with a range of sustaining capital services to clients in our four industry sectors, oil and gas, mining and metallurgy, infrastructure and power. SNC-Lavalin can also combine these services with its financing and operations and maintenance capabilities to provide complete end-to-end project solutions.
SNC-Lavalin maintains exceptionally high standards for health and safety, ethics and compliance and environmental protection, and is committed to delivering quality projects on budget and on schedule to the complete satisfaction of its clients.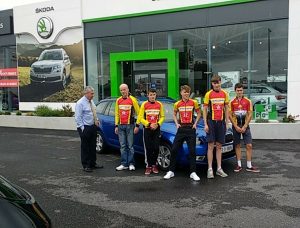 http://georgecorbettskoda.com/
A big thanks to George Corbett Skoda Motors for sponsoring a Skoda Octavia estate to us for use as a support vehicle for the week.